Residential Airparks are becoming more and more popular across the United States. Not only do they give aviation enthusiasts the chance to live among other pilots and their airplanes, but it has also lead to easy access of traveling to more scenic and secluded areas, such as the mountains of North Carolina. A community that features a private air strip typically has enticing amenities outside of the airstrip. These private aviation communities are exciting innovations. In this post we'll cover just exactly what a residential airpark is and the history of fly-in communities. Let's get started!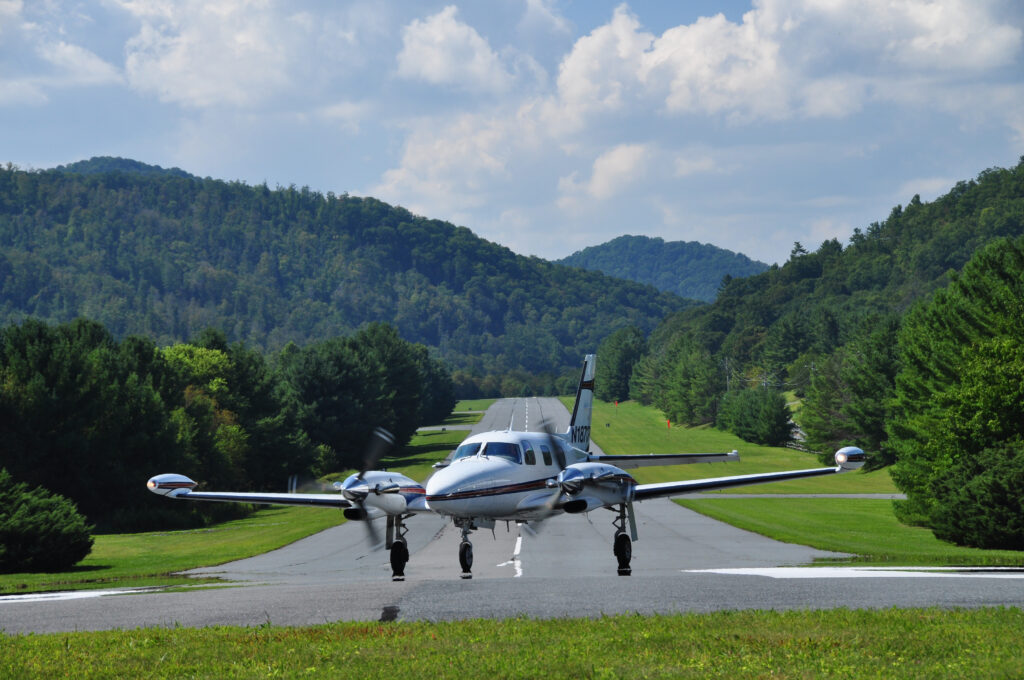 What is a Residential Airpark?
A residential airpark, also known as a fly-in community or aviation community, is just as the name implies; it is a community for plane owners, plane lover, and aviation enthusiasts.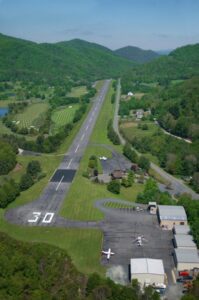 These communities cater to those who love to fly!
At Elk River, our private airstrip is over 4600 feet long. We take pride that our residents can access Elk River from anywhere in the country. Our jetport is exclusive and unique to our community located in Banner Elk. If you own your own airplane or have access to one, being able to reach the exclusively secluded and beautiful Elk River Club just got easier.
Like any high quality fly-in community, is almost like it's own minitown. We offer almost every major airport amenity imaginable. Beyond that though, Elk River caters to those we appreciate the finer things in life. We have an incredible on-site Country Club, that is proudly home to the first North Carolina Jack Nicklaus designed golf course. For those who enjoy an active lifestyle, fly-in community members will find our fitness center state-of-the-art, along with plenty of tennis courts. And now private gated mountain community would be complete without an exquisite equestrian facility. The Saddle Club boasts 40 acres of fenced areas, rings, and over 100 acres of trails for horse owners.
Idyllic Landscape
One of the benefits of the airstrip at Elk River is the ease of access afforded to our residents. We are located in Banner Elk, North Carolina, one of the most popular mountain towns in the entire region for retirement, second home ownership, and vacationing. Elk River gives you the benefits of community in conjunction with the beauty and privacy of High Country living. In addition to aforementioned amenities, being nestled in the Blue Ridge Mountains offers residents a plethora of outdoor activities in the region such as rock climbing, mountain biking, hiking trails, and so much more.
A Brief History of Fly-in Communities
It was shortly after World War II that fly-in communities gained in popularity. At the time, the United States was suffering from over availability of airstrips and pilots with no accommodation for these airstrips or the pilots. Just to give you an idea, prior to 1939, the population of pilots in the United States was 34,000. After the war, that number ballooned to 400,000 pilots! The U.S. was burdened with finding accommodations for these pilots and the deactivated military strips throughout the country.
The Civil Aeronautics Administration had a viable solutions. They proposed constructing 6,000 fly-in communities throughout the country. Even though this vision was never realized, it paved the way for what we now see today. Over the last 15 years, many real estate developers have taken advantage of the idea of residential airparks. Experts believe that as access to private airplanes, owning an airplane, and as more people get their pilot's licenses, the number of fly-in communities is going to increase exponentially over the next 20 years.
Elk River Club: Private Airstrip Community
Elk River Club is the premier private community in Banner Elk. Our secluded mountain retreat in the Mountains of North Carolina is easily accessed thanks in large part to our private airstrip, located on-premises in Elk River. No matter how you choose to reach your home in Elk River, be it by air or by driving, Elk River Club has a home with a mountain view for sale waiting just for you. Contact our expert Banner Elk real estate team today to learn more.