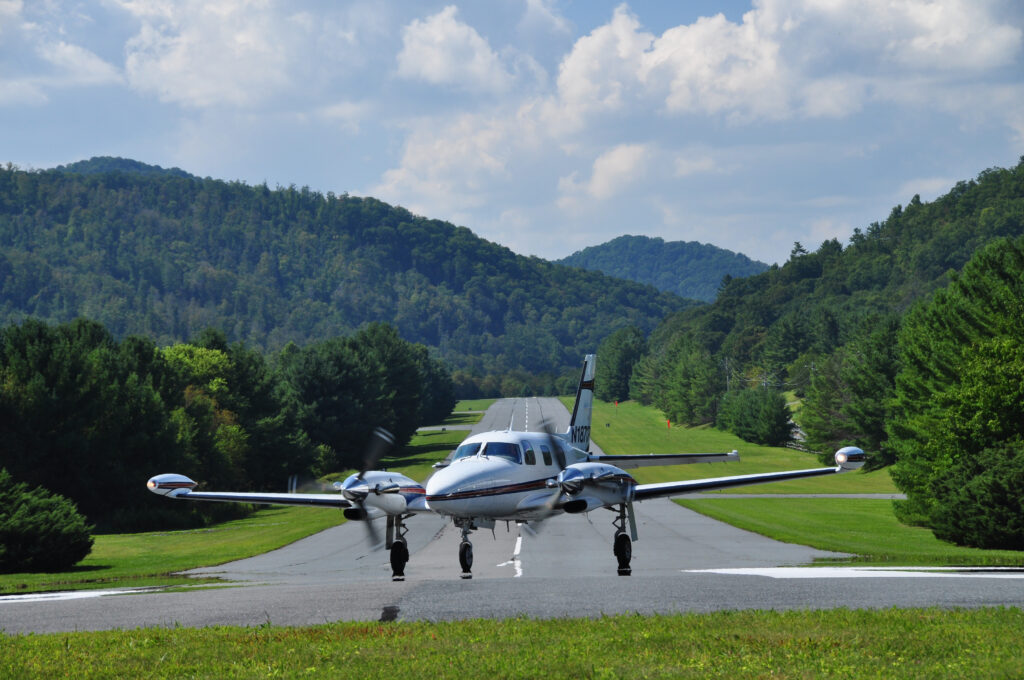 You may be thinking or considering living in a fly-in community, and asking why this is a good move for you and how it is beneficial. In this article we will discuss why a fly-in community may be best for you. Fly-in Communities are normally gated private communities, so chances are you will acquire this luxury by purchasing a home in a gated fly-in community, when considering the cost of these homes and the trends over the past several decades, it's not such a clear-cut opportunity. Let's take a look at the pros  of investing in a fly-in community before starting your next real estate investment.
What is a Fly-In Community?
A fly-in community, can also be called an aviation community, but instead of having  a main street as the main thoroughfare, you have a runway. This private runway allows the pilot to taxi their plane directly into their private hangar, which is attached to their house much like a garage. The homes in these communities are higher priced due to the amenities the fly-in community provides the consumer. However, with  higher cost but more convenient for the home buyer this can actually save you money in the long run. Now that we know what classifies a fly-in community lets get to the other good stuff!
Worthwhile Investment
Just as with any big investment you want to be sure that you are making the right choice for you and your future. The best thing you can hear while looking into investing is that it will reap many financial benefits in the long run. You may be wondering how on earth this is possible, it is possible based on factors that have to do with you. For example, Do you fly often for your job? If yes, then not only are you saving money by using private flying, but you are removing your travel time, and the hassle of fighting through customs etc.  Could you be completing work on the plane you could not other=wise have the privacy to do if you were flying commercial? If yes, then again you will be able to use your time wisely as well in private. If you add up what you are paying in a year on plane tickets and travel, and factor in the headache flying commercial is, I am certain you will come up with an astronomical savings in this decision.
Amenities
Just living in a private gated community awards you with many amenities that you would otherwise not be given. Most gated fly-in communities also include other leisure's to better accommodate your life so that it is easier. The purpose of these communities is to remove life's unwanted extra stressors. Having all you need in hands reach will take a lot of the normal day to day aggravations out of your life and you wont even have to leave in the car to go and find what you need. Designed with you in mind, private communities target your happiness, it is quite literally their job.  If you decide that maybe one day you may want to sale your home in this community cause you may not need all the amenities, then you can have comfort knowing that your house should most definitely hold its value simply due to its location. Convince is a massive appeal in this decision you are making.
Fly-In communities are filled with people just like you who are busy and you do need this added bonus near them. Travel is a keystone in the occupation of many, and privacy is also a bug part of their choices on travel, now with this option in your own gated community makes it that much better. 2020 caused a lot of fear as far as flying has went, and the added precaution's  can cause travel to be a hassle so why not remove the middle man, and have complete control when it comes to your travels? Whatever you decide, private gated communities with the fly-in option hold way more pros than cons, Be sure to add up your cost of flying so you can see that you are saving money, and you do not have to worry about the flight not being available around or near when you will need it, it sounds pretty perfect to me!
Banner Elk; Gated Communiity, Fly-In
Elk River Club is Banner Elk's premier gated community featuring the state's best horse stables, a Jack Nicklaus designed golf course, a private airport for guests, and so much more. Get the most out of living in the beautiful Blue Ridge Mountains when you buy a home in Elk River. Contact our Banner Elk real estate office today to learn more.