Lets begin with who Jack Nicklaus is, Jack Nicklaus is a legend plain and simple! Honored with the nickname "The Golden Bear" He is an American retired professional golfer. He is widely considered to be one of the greatest golfers of all time. He won 117 professional tournaments in his career, according to Wikipedia. Mr. Nicklaus in the past years has designed courses with Pete Dye or Desmond Muirhead. The company has designed 410 courses in 45 countries, over 1% fo the courses in all the world! Jack Nicklaus is an impressive man, In this article we will talk about why his courses are the most sought after.
Honoring the Land
One of the appeals to a Jack Nicklaus golf course is that he respects the land available to the design. This allows the courses to seem more natural, and play golf into the area around them, but also allows the team to design unique  courses. One of the most noted things the design team takes into consideration is length and par. Instead  of  using long par 4s or extra-long par 5s, designers are able to create 18 perfect par 3s. On all of his course Jack Nicklaus and his incredible team  incorporate luxury living space into their designs  to have the appeal of a  resort-style golf community. His courses are also known for showing off all the sites the land has to offer. As opposed to 6keeping courses tight, Nicklaus  strives  to create wandering courses that give you the most  stunning views to enjoy while playing golf. With the mixture of  carefully designed holes, luscious greens, and a scenic tour of the area is factors that make his courses so desirable.
The Game
Why would you not want to play golf on a course designed by a legend? Someone who knows all the ins and the outs of golf, and shares your love for the sport. Thhe Jack Nicklaus golf courses are not only beautiful to see, but as someone who understands golf, you can appreciate the amount of care and consideration him and his design team have put into their courses. Building a golf course with some holes is a task anyone can do, but the unique approach by Mr. Nicklaus and his crew really shows the sprit of golf and what it means to someone who is dedicated to it.
World-renowned notoriety
Jack Nicklaus as stated before has a design team known as "Nicklaus Design" His team is globally known as the world's premier golf course design company. Jack is the most decorated major champion in golf history during his career as a pro golfer, he has since retired from pro golf, but continues to let his legacy live on.  His design team is family owned, so you know you are getting the upmost out of playing his courses, his courses are known for many things, but mostly for challenging golf gameplay and scenic beauty. Jack and his crew have over 50 courses currently under development. You know when you step onto one of his courses you are getting the best quality and the greatest game experience.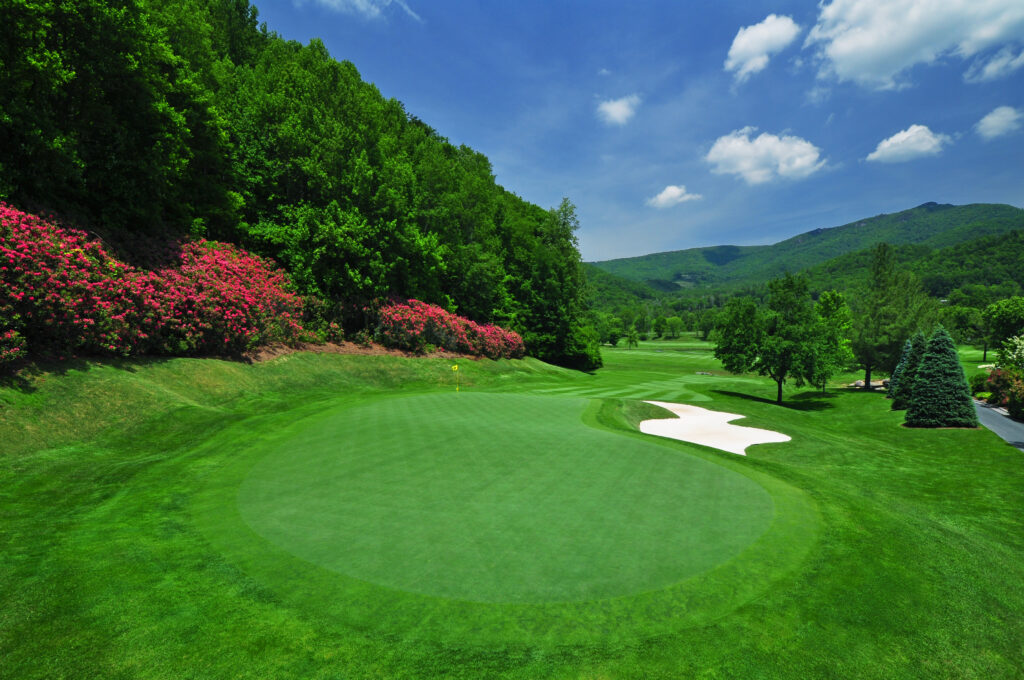 Creating a lifestyle
Jack Nicklaus and his family ran team have been given credit which was well deserved for promoting and growing the bond between golf and private communities. Research has shown in any of the communities that have a Jack Nicklaus golf course the homes values are way higher. So if you live in a private community. and have a Jack Nicklaus designed course the value of your home should be rather exceptional. If you love the game of golf, and you prefer his courses, look around and see if you too can be apart of these luxurious living communities.
Lastly, If you are not already wowed and ready to grab your golf gear and find the closest Jack Nicklaus golf courses near you yet, take the time to look up some of his courses that him and his team have designed. They are truly a sight to see, and even better to play the game on. It is always a comfort to get your moneys worth when you do anything you enjoy, and it is guaranteed you will not walk away from one of his courses not pleased with the end result. Jack Nicklaus is a legend in his own right, and his name will never not be known, there is but one Jack and he is making his stamp all over the world.
Elk River Club; Jack Nicklaus Golf Course
Elk River Club is Banner Elk's premier gated community featuring the state's best horse stables, a Jack Nicklaus designed golf course, a private airport for guests, and so much more. Get the most out of living in the beautiful Blue Ridge Mountains when you buy a home in Elk River. Contact our Banner Elk real estate office today to learn more.