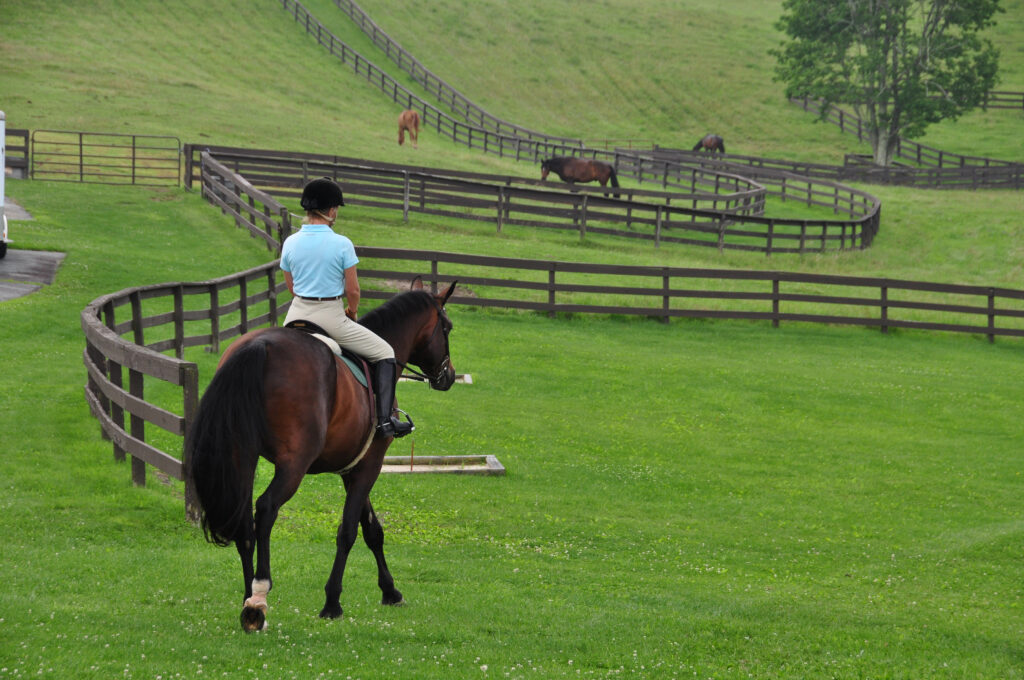 Horseback riding in the mountains is a favorite pastime for many people. If you have never rode a horse through the beauty of the blue ridge mountains you are missing out on a priceless experience. Horses that are trained no matter your experience level trotting through the breeze and the mountains all while you enjoy the escape from the busy pace life tends to bring us all. In this article we will talk about the top 3 places to ride horses around the Banner Elk, North Carolina area.
Leatherwood Mountains
Locates in Ferguson county, Leatherwood  Stables is conveniently priced for you to enjoy their facility that is available to you. The leather wood stables are similar to a little mini vacation for your horse, and horses need a vacation too while you yourself is having one. With trails spread out to 75 miles of trails complete with gorgeous breathtaking views for you and your horse to enjoy. Woods and paths  are also on the trail, old logging roads, creek crossings with minor long climbs and descents as well. You do not have to worry about the trails not being marked or not being safe for you.
Here are the cost that are listed for Leatherwood
Equine Center & Front Entrance Map $25 per stall per night  – includes 1 bag of shavings, you can purchase additional bags when you are here for $6 RENT 6 NIGHTS & GET THE 7th NIGHT FREE!!!
$25 – STALLS
$25 – CAMPING W/HORSE
$35 – CAMPING NO HORSES
$15 – TENT SITES
Broyhill Equestrian Preserve
Broyhill Equestrian Preserve is located in blowing rock, NC. This preserve has been where the Charity Horse Show has been held since 1928. You can find the history of the preserve on their website if you are interested in doing so. Broyhill is only about 5 miles from the town of Blowing Rock, so you can also enjoy the amenities of Blowing rock all while having a close by place for your horse needs. The facility has 7 barns with 450 stalls, and a 260' X 135' oval arena with a grandstand. Located across from the grandstand area you will find they also have  71 two-story private box seats, and yet another show ring that measure 255'x115′. If it does not sound appealing enough, they are also equipped with  35 camper locations with power and water, and 13 camper sites have sewer hook-ups. Enjoy watching the horses give you a great show watching them on the arena floor!
Moses Cone Carriage Trails
Moses Cone Park Trails are located on the Blue Ridge Parkway. This is part of the national park. You can ride their trails, but must be mindful of the other visitors that are there. Many travel to this area to enjoy the beauty of the national park area, you can see wildlife, creeks, and other natural forms of beauty provided by nature itself. The appeal of the estate most adored by visitors today is the 25 miles of beautiful carriage roads. A reminder for how the "Cones" appreciated the natural beauty of nature.
Elk River Equestrian Center
This is a bit different than the first three places we have discussed. Elk River offers an absolutely beautiful center for your horses, located in Banner  Elk, NC. The difference is you have to be a resident or member of Elk River Club to use their facilities. If you are in the marker for a new home in the Blue Ridge Mountains that is in a private gated community, filled with many amenities then you should look into Elk River. Sitting on 4,500 feet, 30 stalls. and a massive 40 acres of pastures and paddocks will be absolute bless for you and your horse. Also, they have 140 acres of riding preserve with miles and miles of trails for you and your horse to explore and soak up peace and nature while doing it, then you can go have a nice dinner at the country club that is located on the property.  Elk River is known for its beauty, and how the staff takes care of you and your needs.
Whatever adventure you are set out to do while living your best life in the Blue Ridge Mountains, it is guaranteed you should never come up empty handed, as these mountains have plenty of options for you and those you love most to enjoy for a day or the rest of your life. Your horse means a lot to you, and giving them the best trails to ride on with you is in their best interest, and being surrounded by nature does not hurt either. Take the day and start your adventure that will stick with you for a lifetime!
Banner Elk; Gated Community, Horseback Riding
Elk River Club is Banner Elk's premier gated community featuring the state's best horse stables, a Jack Nicklaus designed golf course, a private airport for guests, and so much more. Get the most out of living in the beautiful Blue Ridge Mountains when you buy a home in Elk River. Contact our Banner Elk real estate office today to learn more.