Horses are known for their ability to be stubborn animals, but they are also known for being really smart animals. Teaching a horse basic training can be easier said than done, and normally horses can learn some of these behavioral patterns by being socialized with older already trained horses. However, if you are now where you want to try "trick training" with your horse, you will need to implement the steps that this article will provide. Your success with your horse reaching his/her full potential is going to weigh heavily on your dedication to it.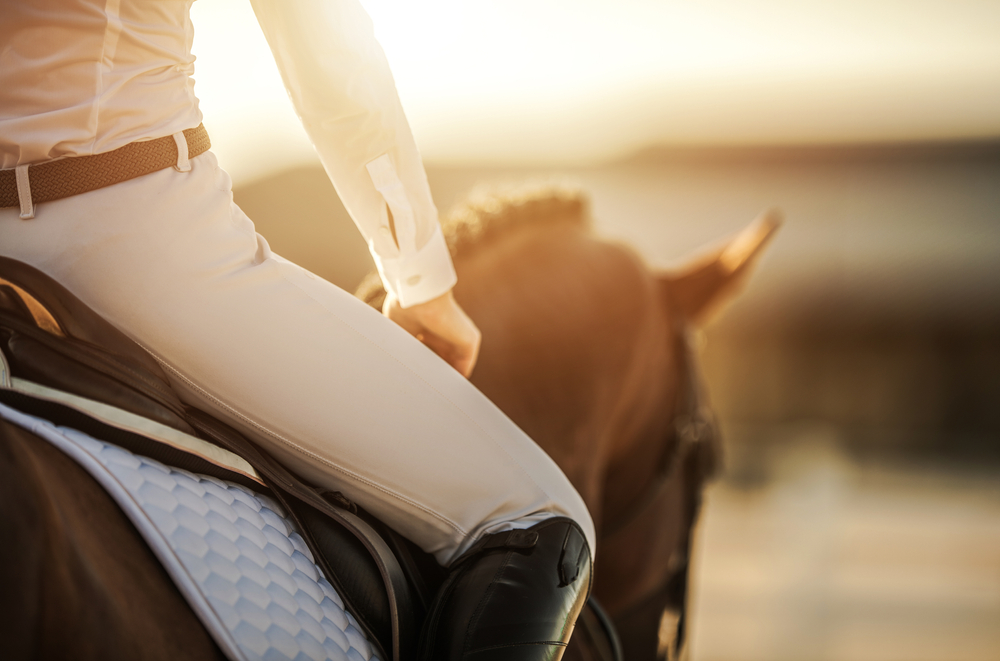 1. Begin with Praise
Just as with any animal or even raising a child, praise gets you better results every time. Animals and humans alike need to feel good about themselves, the better they feel the more they will continue to improve from that current level. Praise alone is the most important feedback in this journey with your horse. I will list some common praise phrases you can use. Remember when you show praise to include a pat and to have excitement in your voice, let them know they have done a great job! In the beginning of your training also include a treat, later in the process gradually cut back on treats, and try to go solely to verbal praise words and gestures.
Great!   Phenomenal!    Superb!
You've Outdone!    Marvelous!
Amazing Effort!   Bravo!    Exceptional!
2. Ignore Unwanted Behavior
You may want to automatically react to your horses unwanted behaviors during the training process, but it is highly recommended that you do the exact opposite of this. If you scold the horse it can feel like he has not done a good job and even though he is stubborn he wants to make you happy. When you show him that when he gets it wrong you are not going to be using praise words and he is not getting his treat he will understand he did something wrong, and he will become more mindful next round. Be sure to repeat the signal he did not do correctly and praise him when he takes a step in the right direction. Be patient with your horse, he is trying!
3. Take Your Time
Horse training does not and never will happen overnight. If you are going into this with that mindset you may want to rethink trying to train yourself alone, and may wnt to consider hiring a professional to do the training. Patience, consistency, and dedication will be your three requirements as the trainer. Much like people, when a horse is being rushed to catch on they will get stressed, and gold under the pressure. If this happens you are only making the process worse on yourself. So for both your sake and the horses, take your time, perfection requires taking your time and with yourself as well as the horse. It is also very important to be mindful of your body language, or you begin to show signs of aggravation, take a break. Train to be the best, but practice will make perfect!
4. Quit at the right moment
Once you have finally got your horse trained you may be tempted to continue with practicing, this is not advised. Reason being is doing the same thing over and over and over again can make anyone frustrated. The horse may slowly begin to not appreciate the value of praise or a treat if it is used in excess. The horse will remember once he has the hang of it, you only need to go over it enough to remind him. We all have our limits and animals are incredibly similar to humans, think of you and how you prefer people to handle you in positions where the power is shifted, take that and deliver it to your horse and you should have pleasing results in the end. Hard work pays off, especially in this instance.
Good Luck!
When training any animal, you never can really predict how it will go. You have to hope for the best but prepare for the worst! If you will apply these tips as you begin training your horse, you should end with the results you were hoping for. Your horse and you are a team, and training is a beautiful way to really connect and bond with your horse. Establishing trust during the training is just an added bonus to all the benefits to come in your journey together. Saddle up, and Happy Training!
Banner Elk; Gated Community, Stables
Elk River Club is Banner Elk's premier gated community featuring the state's best horse stables, a Jack Nicklaus designed golf course, a private airport for guests, and so much more. Get the most out of living in the beautiful Blue Ridge Mountains when you buy a home in Elk River. Contact our Banner Elk real estate office today to learn more.