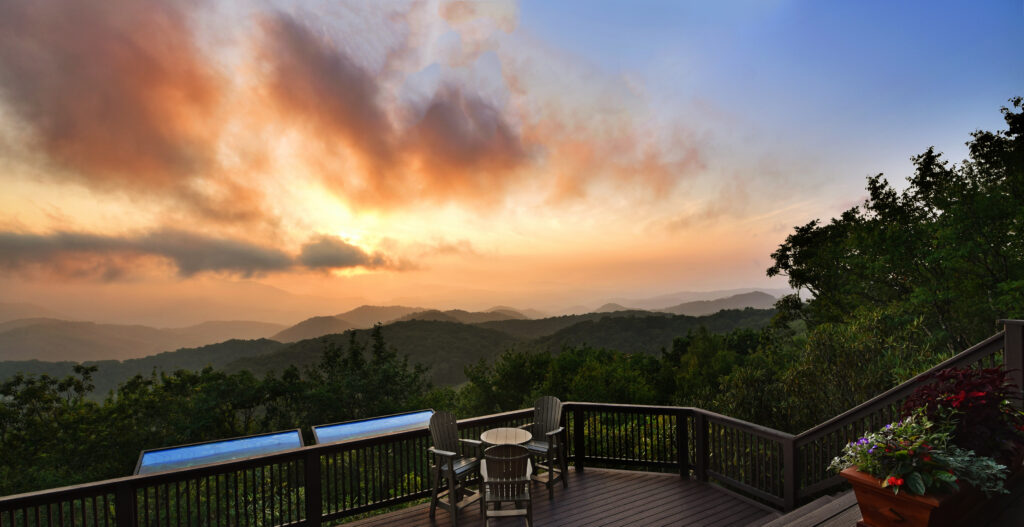 Retirement brings along not only a sense of completion, but having to make some future choices that can make retirement that much more rewarding. One of the choices you may be looking into is where you will spending the years of your retirement, many usually relocate to another area to create that sense of freedom. North Carolina has made headlines for being the top place to relocate to retire. In this article we will discuss why you should make a move to the mountains of North Carolina to enjoy retirement!
Breathtaking Views
If you have never been to the mountains of North Carolina, you are missing out on some of the most naturally beautiful sights you will ever have the pleasure of seeing. The views are what comes to mind when you think of the mountains, and that is with very good reason. If you are thinking of building a custom home, you can also pick the view that you can wake up too every morning! The best thing is, real estate is booming in the mountains of NC and it is booming because agents have your best interest in mind. Homes in the mountains are built with the view you will have in mind. Anytime you look for a home it is all about location, and I would say going with the mountains seems like a winner so far!
Peace and Quiet
Peace. Peace is what all of us look for at all points in our life, but mostly when our working parts of our life is finished nd we can rest. upon arriving to the mountains you are overcome with tranquility and a sense of calm. If you are coming from the city life setting, you will be amazed on the difference in the two places. The whole point of retiring is to obtain relaxation and peace, and the mountains offer you that and so much more. If you will imagine waking out and looking at the window to a beautiful sunrise, birds chirping and a random deer crossing your yard. if that is not the definition of peace I am not sure what is.
Outdoor Activities
One thing there is no shortage of in the mountains is endless activities for you and your loved one to partake in. The activities  are normally always based around the natural elements of the mountains. You have the ocean on the coastal parts of North Carolina, but in the mountains, you get rivers, and smaller lakes. With the rivers and lakes you could do so many relaxing activities. Not only that but if you enjoy hiking and exploring the mountains there is so many places to put your backpack on take off into the mountains to get in touch with your should and find your peace.
Lower Cost of Living
If you look at the cost of living in bigger areas, such as a busy city the cost of living is astronomical. The mountains have a lower cost of living due to the populations not being as high as in cities. So with that you can save money and build profit with your investment. With this lower cost of living, you can invest in more luxurious amenities in your newfound life of retirement, for example club membership to a mountain golf course or a new kayak to take on the river.
Its an Investment
Buying any property has potential to be a huge investment. A mountain property though will bring you almost double profit if you play your cards right. Whatever your reason is for purchasing this property in the mountains you can have peace knowing that you are not wasting your money, you can turn around and flip this property for profit. The option is there and in knowing so, it should bring you comfort to know that this is not a wasted investment. Go ahead and start this journey with this peace of mind backing you up.
Take a Leap
Life is all about the journey, and when we finally complete our journey of doing our part working in the world, we have earned the right to enjoy retirement. Starting this new chapter tucked away in the blue ridge mountains sipping your coffee waking up to a spectacular view, and getting your golf clubs and going to play gold surrounded by the mountains. Start planning today to build a new life in the mountains.
Elk River Club is Banner Elk's premier gated community featuring the state's best horse stables, a Jack Nicklaus designed golf course, a private airport for guests, and so much more. Get the most out of living in the beautiful Blue Ridge Mountains when you buy a home in Elk River. Contact our Banner Elk real estate office today to learn more.