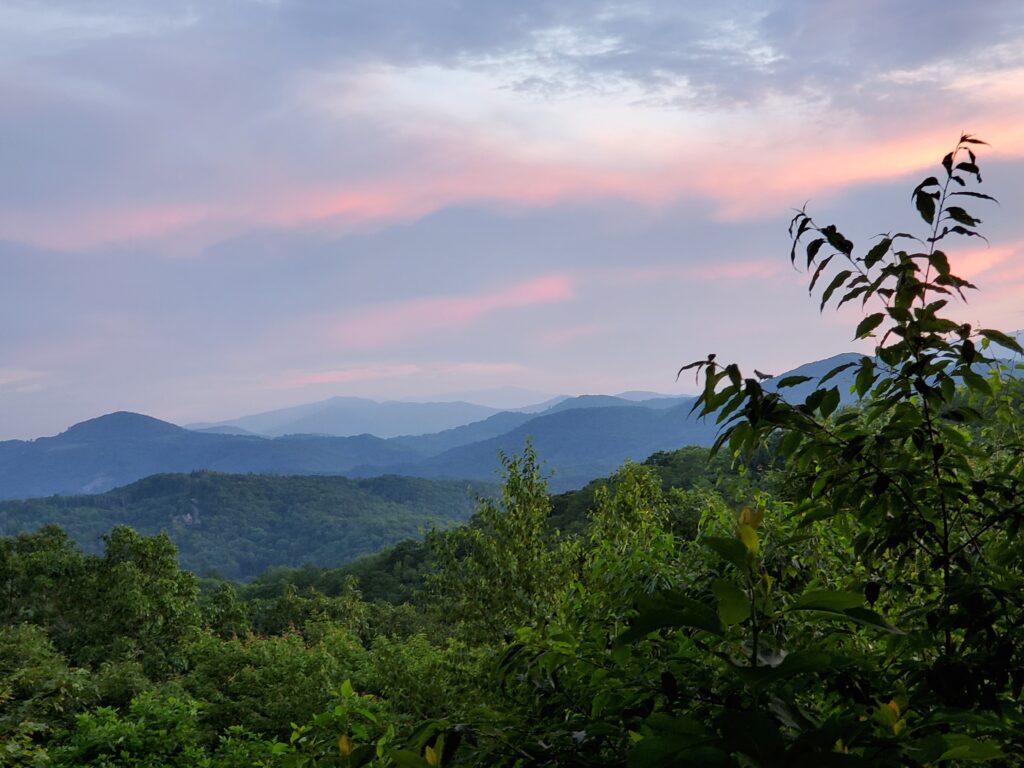 The mountains are known for having many appealing qualities to all walks of life. The Blue Ridge Mountains happen to be one of the most sought after areas to relocate for many people looking to escape the high speed pace of the city life.  The mountains can tend to be largely populated due to so many eagerly seeking to establish residents in the mountains. However, with that being said the mountains are actually large areas that just seem to be sparse and smaller, so an added bonus is feeling like you are in a low populated area. In this article we will discuss the multitude of benefits you can receive from residing in the mountains, let's get started!
Spectacular Views
The views in the mountains really need no introduction, but with that asset alone that is the biggest reason many people choose to move to the mountains. Waking up every morning to peaceful views that can go for miles as far as the eye can see sounds like a pretty amazing way to spend your morning. Millions travel far to get a peek at the beautiful colors painted throughout the mountains in the fall months. You have to be rather quick to be able to see the colors cause they do not stick around for any longer than a couple of weeks at best, but if you have a residence in the mountains you will not have to worry with missing the beauty that the mountains are waiting to share with you!
Climate
The weather in the Blue Ridge Mountains can often times be unpredictable. However with that being said, it is more consistent as opposed to other regions. The summers in the mountains can be warm & muggy with temperatures ranging anywhere from 50-80's normally. The winter months are short and the temps can sometimes go very low. Typically throughout the year you will experience temps that vary from 31 degrees to 85 degrees. Below are some of the average temps you  would experience if you were to live in the mountains.
September   81°F   69°F
October        72°F    57°F
November   62°F    49°F
December    53°F    41°F
The National Parks
According to Wikipedia, Within the Blue Ridge province are two major national parks – the Shenandoah National Park in the northern section, and the Great Smoky Mountains National Park in the southern section. The eight national forests include George Washington and Jefferson, Cherokee, Pisgah, Nantahala and Chattahoochee. Having national parks available to you is a definite plus! This means you will always have an outside activity to partake in.
Small Town Living
Small towns either appeal to you or do not seem all that appealing to the younger generations. However this tends to make things better for those that want to move to less populated areas, and have close knit community backing them where they reside. Small towns often feel very warm and welcoming, and the people are always kind and accepting of diversity. If you have to go the grocery store odds are you will always be greeted with familiar faces.
Less Traffic
Traffic is a pain for all of us, it can be incredibly frustrating to have to endure. Living in the Blue Ridge Mountains alleviates that hassle! Historically traffic will be seen to rise on the months that many travel to the mountains for vacations, this is normally in the fall and winter months were it will be most elevated during your travels. With less traffic you can now travel smoothly and efficiently to where you need to go without the constant stress city traffic brings year round due to the increased population.
Skiing
Top outdoor activity in the Blue Ridge Mountains is skiing!!! If you are an avid skier this is the place for you to be! The mountains give you the perfect escape you re looking for to enjoy what you love most, skiing. Ski resorts are in no shortage in the mountains, and now that covid-19 restrictions are starting to be lifted you can finally not stress over being able to do what brings you the most joy to your life. You will find by living in a small town area in the mountains you make new friends who also enjoy the same pastime's mountain life accommodates, and can build new friendships over common interest.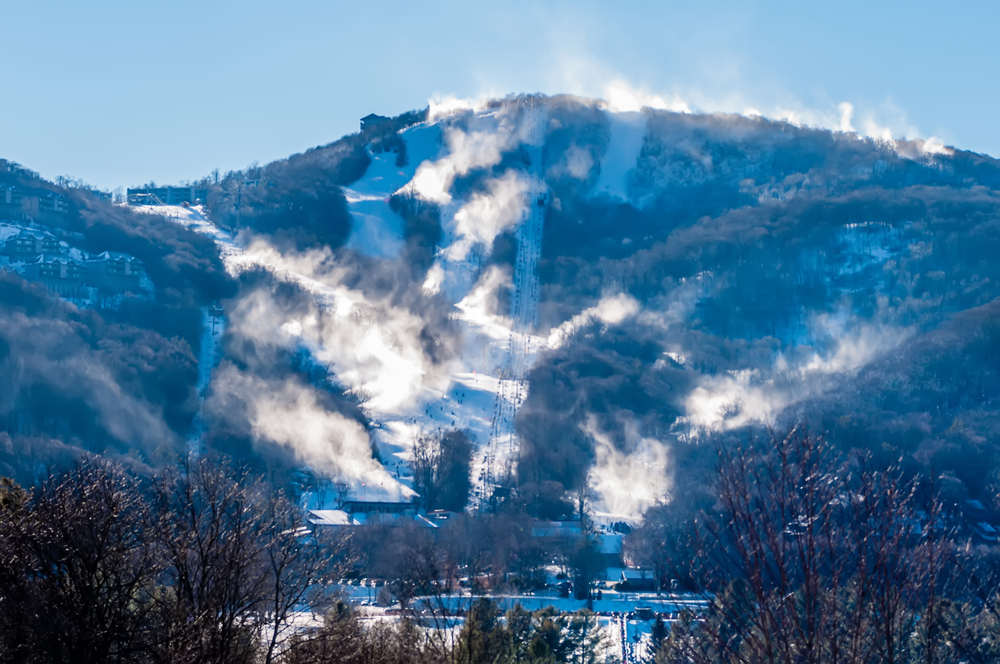 If you are not already convinced that the mountains is where you need to create your residence, then maybe the fact that life is just easier and smoother in the mountains will help ease any hesitant feelings you are having. Statistically people who are in the mountains and surrounded by natural beauty coupled with a calmer world surrounding them, are much happy in their lives, and do not regret the choice to relocate. Making the move to the gorgeous mountains will be something that could kick start the rest of your life. Do not miss the chance to finally obtain peace in a world that does not give it too often.
Banner Elk; Mountains
Elk River Club is Banner Elk's premier gated community featuring the state's best horse stables, a Jack Nicklaus designed golf course, a private airport for guests, and so much more. Get the most out of living in the beautiful Blue Ridge Mountains when you buy a home in Elk River. Contact our Banner Elk real estate office today to learn more.