When you've reached the point in life when it is time to buy a luxury mountain home in North Carolina, you want to make sure that not only are you buying home, but also that you're buying an investment that be available to for generations to enjoy. The expert team at Elk River Realty, a team made up of the best real estate agents in Banner Elk, have put together a list of questions that perspective buyers should ask themselves prior to purchasing a luxury mountain home. Let's start the process of buying your dream mountain home in Banner Elk by asking (and answering) the questions below.
What to Know before Buying a Luxury Mountain Home in Banner Elk, North Carolina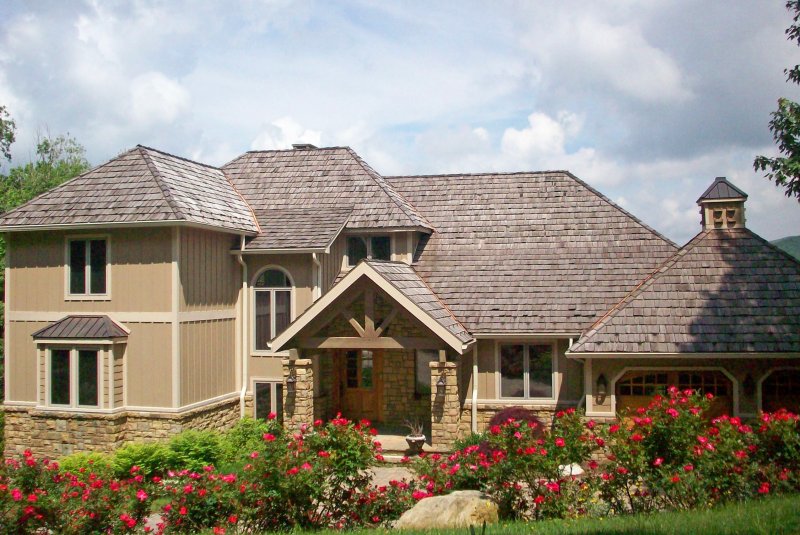 What is the market outlook for luxury homes in this area?
As a general rule of thumb, luxury homes in popular tourist destinations, such as Banner Elk, are poised for long term appreciation. After all, these homes are located in areas that are consistently popular among visitors and second homeowners, leading to consistent high demand. Add to this equation that there is a finite amount of space for homesites, and even less in private mountain communities like Elk River, and you have an outcome that is all but guaranteed to lead to property values increasing with time.
What community amenities are most important to you?
Once you have found the ideal luxury mountain home for sale in Elk River, you'll next want to ask yourself which amenities or community features are most important to you. Not all luxury mountain communities are created equal.  However, as one would expect a luxury mountain community in Banner Elk to have, state of the art amenities are an important factor when buying a home. There are obviously some basic amenities one would expect a high-end community to have such as a pool, fitness center, and a dining establishment/club. This is what we call "bare bones" minimum when it comes to luxury community amenities.
The best luxury mountain communities will have a wide assortment of amenities and features for their residents. Take for example, Elk River in Banner Elk. They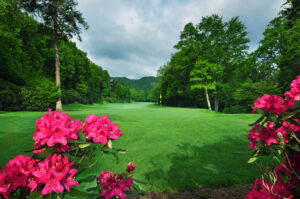 not only have the standard pool facility, fitness center, and country club, but they also have several best-in-class amenities for their residents' enjoyment as well. Elk River is home to the first signature Jack Nicklaus course in North Carolina. It also boasts a top-rated equestrian facility and horse stable, in The Saddle Club. There's multiple tennis courts that host several community tournaments throughout the year. The aforementioned fitness center features regularly scheduled classes and offers spa treatments such as massages, nails, and skin care services. Elk River Club also features several miles of hiking trails as well as opportunities for fishing in the rivers and streams that weave their way through the community.
Arguably, however, what sets Elk River apart from every other private gated community in the mountains of North Carolina is our private airport. Elk River Club has a 4600 foot runway that allows residents from all over the country to quickly, securely, and privately arrive at Elk River with minimal hassle. Our Jetport is one the many reasons our residents decide to buy a home in Elk River Club.
If this is a second home, are you planning on renting it out when you're not there?
Banner Elk was recently rated one of the top mountain towns to visit in the entire country. Luxury mountain homes in North Carolina make for popular-short term rentals. If you are considering buying a luxury mountain house as a second home, have you considered the potential income you could generate by using it as a short term rental? It is not uncommon for gross short term rental incomes to reach nearly six figures for luxury mountain rentals in the High Country of NC. Before deciding on taking this route however, be sure to talk with your real estate agent before searching for your home; some luxury gated communities prohibit or restrict short term rentals per the HOA.
Who will be your real estate agent?
Experience, expertise, and local area knowledge matter when it comes to buying a luxury mountain home in Elk River. Ideally, you will work with someone who understands the unique trends in the luxury home market in Banner Elk. An agent with contacts and experience in the luxury homebuilding industry can help you before, during and after the sale. Finding the best luxury real estate agent in Banner Elk who is constantly showing, selling, and buying luxury homes will be able to help you find the luxury mountain home of your dreams.
Elk River Club: Luxury Mountain Community in Banner Elk
Are you ready to take the next step in buying a luxury mountain home in one of the best luxury gated communities in the mountains of North Carolina? Contact the team at Elk River Realty to learn more about buying a home in Elk River Club. Our top-rated team of expert luxury real estate agents will work with you find the luxury mountain home, or homesite, perfect for your budget.