Bring the kids, bring the horse and enjoy the beautiful mountain scenery of the Blue Ridge Mountains in the gated community of Elk River Country Club, located in Banner Elk, NC. Our community offers several homes with open floorplans, chef-made kitchens, and beautiful views out your back deck.  The equestrian community of Elk River offers open land, pastures, trails, barns, and more to all homeowners and/or members.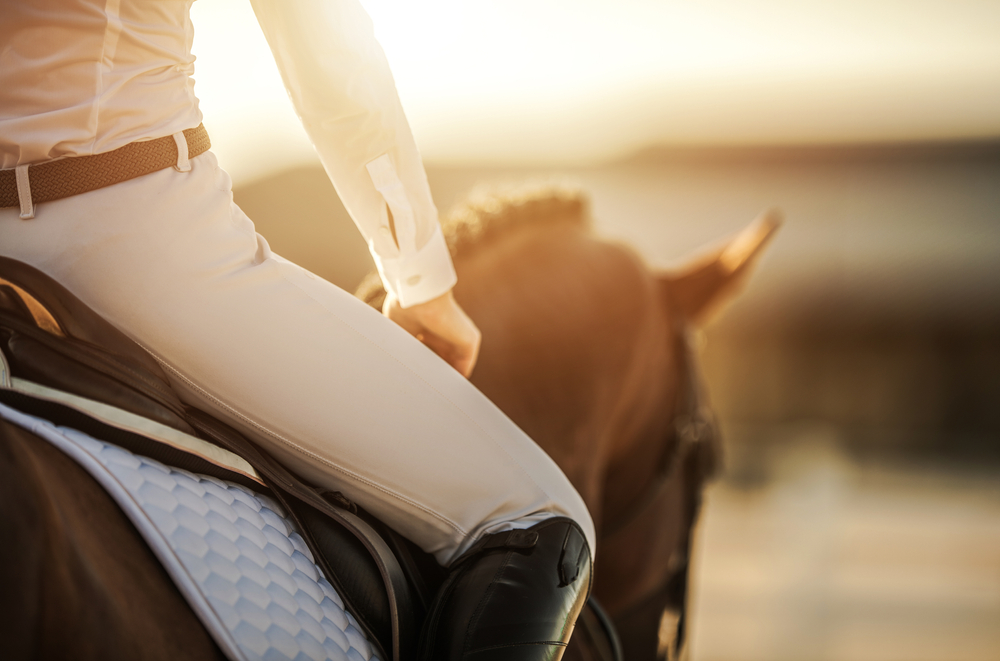 Elk River Equestrian Facility
As a horse owner there is nothing worse than knowing your sweet equine is not always going to have a place to run free. As cities continue sprawling out to the rural areas, we are seeing more and more facilities getting torn down. This is one of the reasons Elk River Club is one of the oldest gated communities in North Carolina with outstanding equestrian facilities, The Saddle Club. It is often said for horse owners who are looking for a home to purchase that they are not just buying a home, but purchasing a lifestyle. Elk River Club of Banner Elk, NC is here to provide you with that luxury lifestyle.
Banner Elk has become widely known over the past few years as one of South's Best Mountain Town, as Southern Living said in March of 2021. The area provides crystal clear streams and hospitality unsurpassed anywhere in the region. However, once you step into the world of Elk River Club, you are entering a place where you will have every amenity at your fingertips.
Elk River is known throughout most of the south as one of the top-notch gated communities with a Jack Nicholas-created golf course. The club opened in 1984 as a member-owned facility and has continued that tradition to this day. There is so much more to the community than just golf. Our world-class equestrian grounds offer the perfect environment for your horse.
Have a child interested in becoming an equestrian? Classes are offered throughout the summer to children of all ages. We even provide a lounge area where parents can sit and relax while their child trains with our amazing coaches.
Our Equestrian Facility of Provides the Following:
40 acres of fenced-in pastures for your horse to run free
22 individual stalls
Two tack rooms
Inside and outside was racks
Laundry facilities
Member's lounge
Miles of trail throughout undeveloped areas of Elk River Club
Elk River Country Club
At Elk River Country Club we believe it is not enough to just provide your horse with unmatched care and attention, but we love to get them out on the open trail. There are miles of horse trails marked throughout the club. Imagine spending a warm fall afternoon with your steed traveling through the mountains. The only thing you have to worry about is your ability to take in all the beauty at one time. You return your horse to their stall, clean them up, get them fed and then travel the short mile to your abode. If that sounds like the lifestyle to you, then contact us today to find the perfect home in Elk River Country Club.
There are several homes for sale throughout Elk River Country Club that will put you a short distance from the equine facility. Many of the homes for sale in the country club have been newly remodeled and provide breathtaking views by simply walking out on your back deck. The community as a whole takes up 1200 acres of the Blue Ridge Mountain. There are tons of activities throughout the club for the whole family. The park at the base of the community offers a wonderful area for kiddos to enjoy our new playground right on the creek or enjoy the new gym facilities with workout classes available any time of the day. In the evening enjoy a magnificent meal prepared for you by one of our well-known chefs. Come see why Elk River Country Club is the place for you to rest your hat.