Horses are a huge responsibility. More than most anticipate when they are considering owning one. Horse care is a subject that well versed horse owners still are learning. Owning and caring for a horse or multiple horses can be challenging for someone who is just beginning. We will cover the high spots, the basics if you will. That will include the following, Asking for help, overview of the basics, horses that live out, stabled horses, feeding, grooming, equipment and health and first aid. Let's get started!
Asking for Help
If you are new to all of this, it is highly suggested that you hire someone who is a professional to teach you to properly care for your new pet! The easiest way to do this is to have a livery yard. By placing your horse in a livery yard you now have access to experienced horse owners who can help you along the way, also yard staff is around to help you as well. If anything at least you can make some horse loving friends!
Basic Horse Care Overview
Anything that affects your horses health and well being needs to be considered for the basics!
Suitable living conditions, is the stable suitable, is the yard suitable. This is an important factor.
Suitable routine and horse care for the horses living in or out, The routine will vary between each horse and its specific purpose. Whatever that use is, be sure to get your horse in a routine so they can be on a strict schedule. This will help with behavioral problems as well.
Suitable feed, Unfortunately horses have sensitive digestive systems. You will need to learn the basics of a proper diet.
Grooming, this is not just about making your horse prettier than the other horses. This includes, teeth, shoes, and mane care among other important grooming factors.
Equipment, know what you will need for your horse, and be sure it is in good condition and well taken care of
Health, Proper vet care matters just like with any other animal you have.
Basic Horse Care Rules
-Check on your horse at least twice a day
-Make sure where they are grazing has no dangerous plants or other factors
-Stables need to be suitable and safe
-Make sure your horse always has water
-Feed according to your horses type and the workload
-Regular health checks
-Vaccines and worming up to date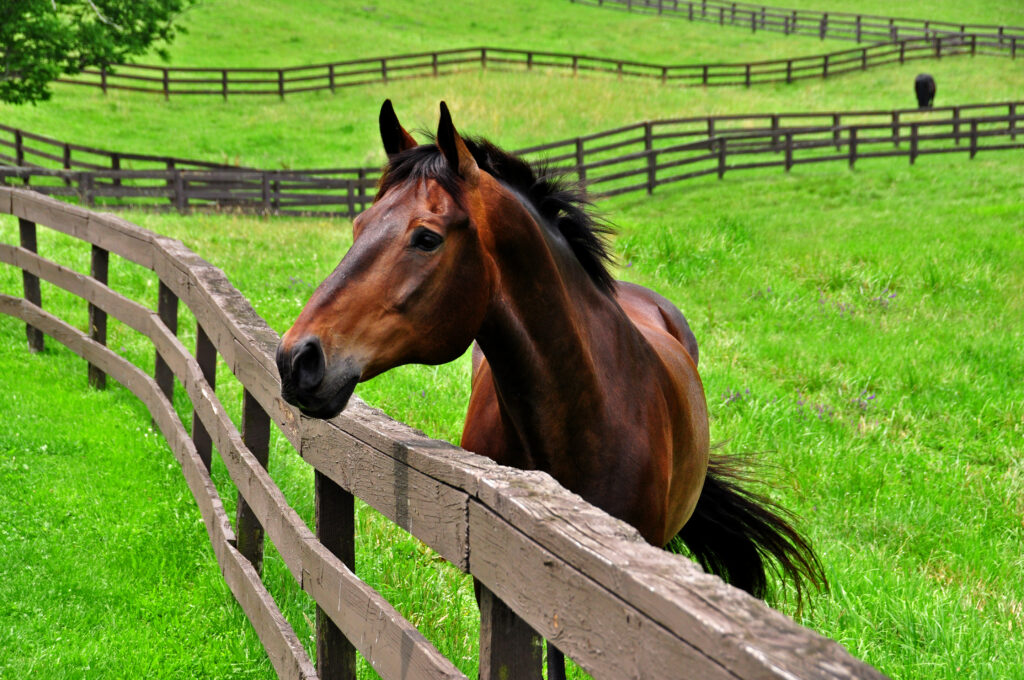 Horse Care for a Horse that lives Out
Most of the time horses are homed in open fields. Which does seem like the more simple way to care for a horse. Horses still require care even when homed in a field. You will need to go visit your horse at least two times a day. Don't forget that in the winter months the natural supply of grass will be less and you will need to have hay to feed your horse, which can get costly as well. Breeds that have no issue staying out are commonly hardy/natie breeds, although many people less hardy breeds living out with rugs/shelter.
Field Maintenance is vital if you are leaving the horse out. You have to ensure that the field and environment are suitable
Limit grazing, keeping your horse at a healthy weight is also important so be sure to limit the amount of grazing your horse is doing.
Preserving your grass, in the winter horses can "poach" the ground. They damage the grass and create a muddy mess.
Fencing is obviously important when your horse is out, proper fencing saves you from your horse wandering off or dangerous predators getting in.
Shelter, many think just because the horse is out, they are fine. Horses get cold too and are not fond of outside elements sometimes. Have some type of shelter for your horse so they too can be safe if needed.
Very few horses live stabled 24/7. Normally Horses are let out of their barns or stables to go out and grax and enjoy the day & get their exercise in.
The stable itself needs to be safe. A standard guide for the size you will nee is 10 x 12 feet for ponies (Shetlands and tiny ponies will get away with even smaller) 12 x12 feet for cobs and horses, and 12 x 14 feet for the horses that are moderately larger, with foaling stables 12 x16 feet plus. Your stable should be ventilated, not too drafty and free from anything that could possibly harm them.
Mucking out, Some love this task and some down right hate it. This however is the main job you need to do. Mucking is to clear out droppings and wet patched, then make the bed thick enough for them to lay down on, making sure enough padding is there to protect their joints, and raised banks around the edges to stop them from rolling over or laying down too close to the walls
Horses are a massive task. They require so much attention and effort. If you do not think that you can provide the care that a horse needs, you really should reconsider owning one. Horses are not like having a dog, they require control, and obedience. If you can cover the basics of feeding, shelter, and where they will be residing, the rest can fall into place. I hope this quick overview has helped you discover some helpful ways to make taking care of a horse a little less intimidating.
Elk River Club; Premier Equestrian Facility in North Carolina
Elk River Club is Banner Elk's premier gated community featuring the state's best horse stables, a Jack Nicklaus designed golf course, a private airport for guests, and so much more. Get the most out of living in the beautiful Blue Ridge Mountains when you buy a home in Elk River. Contact our Banner Elk real estate office today to learn more.
Real Estate Housing | Elk River Club
Tour Western NC custom built luxury homes today. Elk River Club ranked top real estate is home to houses, condos and acreage to suit any need.
www.elkriverclub.com