Banner Elk, has many fun festivals throughout the year to keep you coming back for more! Thousands travel to the area every year to attend some of these highly noted festivals. Covid-19 did put a halt to these in 2020, but as the world is starting to merge back into normalcy so is Banner Elk. The festival may be a little different in the year 2021, but they will still leave you thankful you took the time to visit! If you are planning to visit any of the following festivities listed below be sure to pack your mask and to practice social distancing as safely as possible.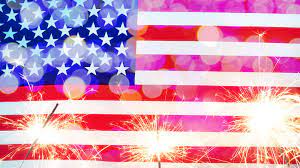 Fourth of July Parade
The Banner Elk Fourth of July parade is one that will leave you feeling nothing short of patriotic. The parade is held right in Banner Elk, so be sure to arrive early so you can assure you will get a spot to park, The parade begins at Lees-McRae College. The parade has floats of all kinds and most will be tossing candy to the spectators, so your kids will enjoy the experience too! If the Fourth of July is one of your favorite holidays to celebrate, be sure not to miss the parade, and when you are done as well as after, take a walk through the small town stores!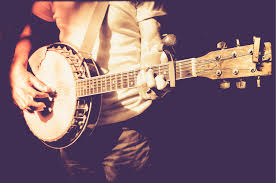 Singing On the Mountain

This event is held June 27th in Linville which is right over the hill from Banner Elk, this began in 1924, so it is one of the longest traditions the town has. This is a free event, and here you will get to enjoy some really beautiful mountain gospel/bluegrass music!  The festival takes place at McRae meadows! Beautiful views and unforgettable music that will soothe your soul! If you are looking to just pull up a chair and relax you should check out this event!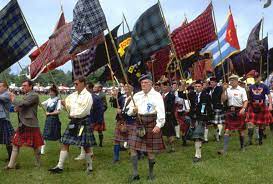 Grandfather Mountain Highland Games
This event was founded in 1956,Gathering of the Scottish Clans are considered America's grandest Scottish-themed games.The games you will find when you go here are brawny athletes, delicate dancers, noisy bagpipe band parades, Celtic music and so many kilts. They also have a tent where you can learn about the scotish heritage. This event is also held in McRae meadows. If you are looking to explore some heritage and play some games take the time to invest in the memory.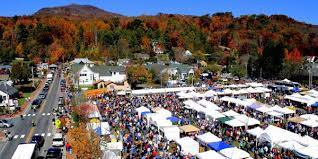 Wooly Worm Festival
This festival is always held the third weekend in October. Founded in 1978 this is one of the biggest festivals in Banner Elk, North Carolina. People travel far and wide to become a part of this. Complete with vendors, games and activities. Be sure to bring you a wooly worm so you can compete and win some cool prizes with him! This festival is fun for all ages and all walks of life. Also be sure to show up slightly early for parking!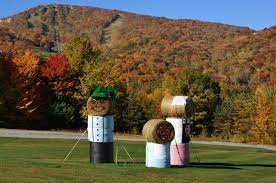 Oktober Fest of Sugar Mountain

This is held the second weekend in October. This is a two day family friendly event! What you will see here is Bavarian music, Bavarian costume contest, food, artists who are from the area, and a children's fun area, the kids can enjoy hay rides, corn hole, pumpkin bowling, water balloon tossing, playtime with Sugar and Sweetie Bear, and an array of bounce houses. ! Why not visit Banner Elk when it is the peak of fall and you can soak in the foliage and all the many colors painted around you!
Banner Elk, North Carolina normally always has something going on with the changing seasons, so you always have a reason to come visit or stay awhile. If you are not from the mountains it is a good escape to enjoy country life and explore the many possibilities that will keep you coming back and it being one of your favorite places to be!