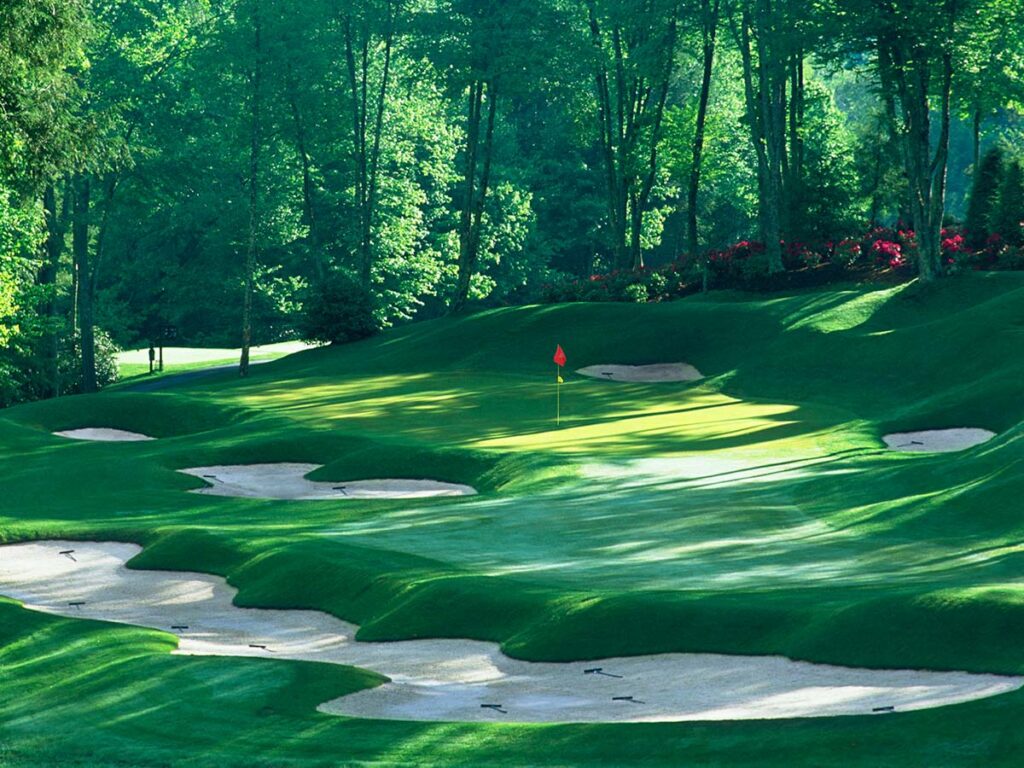 Living in a private gated community has its own set of amazing benefits, but an added bonus some seek out is also having a private golf course within your reach every day. Golf is a sport many play as a form of their relaxation or simply because they enjoy it.  If you are looking for some more in depth reasons to set up residence in a private golf community, then this article should leave you realizing it is a good choice! Let's get started on a few of the biggest benefits!
Landscape Luxury
In most private communities you have what they refer to as HOA (Home Owners Association) this ensures that where you are living, and all that is around you is guaranteed to be pristine! Who does not want to wake up to beauty all around them, waking up to clean fresh air and the best part is no chaos! The level of luxury that is expected from living in a private community is set high, and this is why so many strive to be a part of one. It is a requirement in almost all private communities with golf courses to maintain the property, and keep the green in tip top shape for you. Your happiness and well being is the end goal, you do not want to wake up to dead grass and nothing being properly cared for. You will get your moneys worth living in a community that has your best interest in mind.
Access to the Clubhouse
What is a clubhouse? If you know golf you already know that a clubhouse is nearby anytime golf is involved! A clubhouse is a very at your disposable place to gather together with your friends and fellow residents to grab a drink or some food. Call it a common ground environment to put you at ease with who all is living in your community. Even better you could find you a new golf buddy while spending time in the clubhouse, it is a nice ice breaker.
All about the Benefits 
Socializing made easier. Clubhouses are a great way to socialize
Recreation at its best
For fitness freaks
Event holding space.
Ensure the safety of kids too
Cultivate reading habits.
Encourage community living
Unravel the luxury life.
Additional Luxury Amenities
These endless amenities are not only for those who enjoy golfing, so if you are one who has not fell to the appeal of golfing, do not worry….. wait,  there is more! Living in a luxury private community offers many activates for several walks of life, which is why they again are so appealing. Most private communities have a fully functional gym that you can use whenever you want as long as you pay your dues to the HOA. This sometimes not always involves yoga classes, and other classes to improve your healthy lifestyle. Did I mention the food is also prepared with your best interest in mind, if you need a meal on the ready. Depending on where you are, this list could grow more on all that will be within your reach. Having a golf course does not have to be the only bonus you get to selfishly enjoy and not feel bad about it, you earned it, enjoy it!
Instant Access to Golf
On the other side of things you may have moved or want to move to a luxury private golf community solely because golf is life! The convenience of playing golf is provided to you with instant access to the course and the game, and I do not think you can get anymore convenient than that. Normally most private community golf courses offer a specific tee time to their members, and you most of the time have to be a member or know a member to even be able to play golf on these courses. You can gather your golfing buddies, play golf in the morning, have lunch at the clubhouse, and not even have to travel to do it!! That sounds pretty fantastic to me!
In closing, I could go on forever about the multitude of benefits living in a private community with a golf course can bring you. If you fear that you will move and set up residence at one and then find it is not meant for you, you have the added bonus of the house you live in, the property value and demand are very high and you should not ever have s problem selling and making your investment back. If you seek to have peace on a daily basis, and like the level of seclusion a private community can grant you, what are you waiting for? This is an investment to ensure you are happy and get to enjoy the benefits of all of your hard work to be able to enjoy the little things in life.