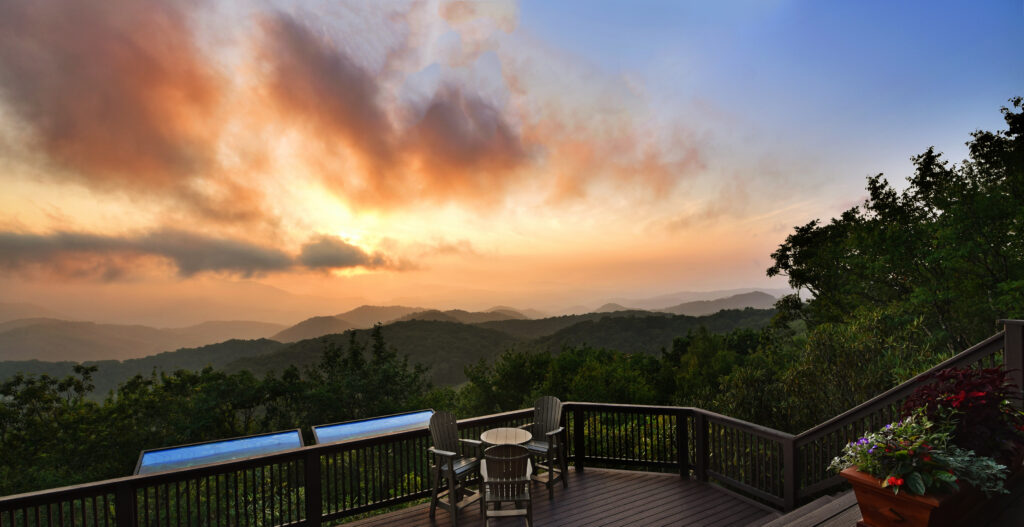 Vacation homes are blowing off the market and rising in demand. When you invest in a vacation home, you can expand what you see as its potential with other options to enhance the appeal. Vacation homes are not only for visiting in the summer, they are usual literally year round. Now that rates are sitting at a historical low, now is the perfect time to think about making the move to invest. Granted, this is not a choice that can be determined hastily. Investing will come at a cost, but in this article we will discuss a few of the major financial benefits of this decision.
Profit from rental income
Downside in making this financial investment is that you will more than likely be looking at two mortgages. Tapping into rental income will lessen that burden, and create a safety net of consistent financial gain. Using the property as more than your vacation home, gives you the opportunity to allow this investment to pay for itself. Odds are you have picked an area for your vacation where many others also visit to vacation, if this is the case start renting out your vacation home for a steady second income. If you are concerned with having the time to manage a rental property, there are companies that will handle the logistics of it for you for a percentage of rental profit. If your vacation home will be located in a community that has HOA be sure to check with them on their rules on renting your property.
Build your home equity
With the always fluctuating housing market and home values, you can never guarantee that your home will hold value or increase in value. However, with that being said, chances are if you are mindful while on the search for your vacation home you can defy the odds if you play your cards right. When looking at what is on the market do your research on the area and the market, if you find that the housing values are listed fairly high that is a good indicator you have hit the jackpot in location, and can flip this investment into a financial gain for your future. Lastly, be sure to also see that other amenities are in the area, places you would consider your vacation spot is where you need to begin the hunt for the perfect location.
Capitalize Tax Breaks
Before making a full on commitment to this vacation home, consult a tax professional to discuss any tax breaks you could use to capitalize on. If you decide that you do not want to use your vacation home as a rental you can use your mortgage payment and mortgage taxes to be used as a tax deductible. However, if you are using the property as rental you can use any expenses to maintain the home as a rental as deductibles as well. Any home improvements can be used as it is to improve the rental property. Again, consult a tax professional just to be more aware of the pros and cons this decision could bring as far as taxes go.
Start preparing for retirement
You may already be approaching retirement or it is a far off thought, no matter which it is never too soon to start thinking about it. If you purchase a vacation home with the idea of retirement also in mind, you can see financial gain there as well. Once you retire, you can then sale your main residence and move to the vacation home, now you have just gained whatever your home sold for and that is now free money to retire on, the vacation home is also paid off from all of the rental profit through the years. Now you can enjoy retirement and be proud of your choice to invest in a vacation home.
Simplify Vacation
Typically we spend anywhere from $2,000 or more when we take a vacation. This includes, travel, rental cost, fees, food cost and so much more!!! The planning that goes into the perfect vacation is endless, but with a vacation home you are cutting your vacation cost down tremendously! Having your accommodations ready for you removes over 75% of the headache of vacation planning. Saving money sounds like a good enough reason to me. No unexpected delays, no hassle of arrival or departure, you will be the ring leader of your vacation all while pocketing the money that would have otherwise been spent.
Sunny Side;
Vacation homes are not meant for everyone, but for those who embark on the journey end up thankful they took that leap of faith. There are many pros to making this decision, to almost every downside their is a silver lining to eliminate the problematic issues. Take your time, do your research and cover all of your bases, and start to see how one choice turned into one of your best!
Banner Elk; Gated Community, Vacation Home
Elk River Club is Banner Elk's premier gated community featuring the state's best horse stables, a Jack Nicklaus designed golf course, a private airport for guests, and so much more. Get the most out of living in the beautiful Blue Ridge Mountains when you buy a home in Elk River. Contact our Banner Elk real estate office today to learn more.